How Early Can You Start HRT?
Hormone Therapy Safe in Early Menopause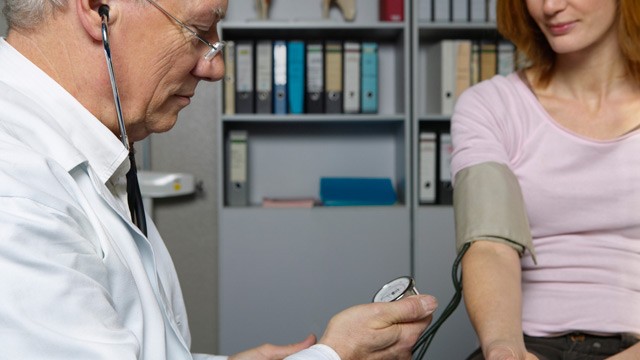 By SYDNEY LUPKIN
Oct. 9, 201
Researchers in Denmark have become the first to offer statistical proof that hormone therapy is not only safe for menopausal women who begin it early — it actually reduces their risk of mortality, heart attack and heart failure.
The 16-year randomized study of about a thousand women offers new proof that the "timing hypothesis," which suggests that hormone therapy protects women from heart disease if they start it soon after their last menstrual period, is correct. Researchers also saw no difference in breast cancer risk between those who were assigned the hormone therapy and those who were not.
"It really confirms the timing hypothesis and hopefully will change the way we look at hormone therapy, so it will change the quality of life for many women," said study author Dr. Louise Schierbeck, who works in the department of endocrinology at Hvidovre Hospital in Denmark.
The women took estrogen for about ten years until 2002, when another study, the Women's Health Initiative (WHI), found significant evidence that women taking progestin and estrogen were more likely to develop aggressive breast cancer. Although WHI researchers studied 160,000 women ages 50 to 79, many of whom had chronic diseases already, Danish researchers studied 1,000 women ages 45 to 58, and excluded people who previously had had cancer or other major illnesses, according to the study text, which was published in the BMJ, formerly the British Medical Journal.
Schierbeck's colleagues used Danish hospital data to figure out how many patients died or had other health problems in 2002 and six years later. Both times, they discovered that fewer hormone therapy patients died or had heart disease than the hormone-free patients.
Researchers additionally found that fewer hormone therapy patients had breast cancer or other cancers, but because the findings were not statistically significant, they can only officially conclude that there was no difference in cancer risk for the hormone therapy group and the hormone-free group, Schierbeck said.
Although the study is much smaller than WHI, doctors in the United States are calling it "important" and "encouraging" because it shows that women can relieve their menopausal symptoms, such as night sweats and hot flashes, without worrying that the long-term hormone therapy will eventually kill them.
"This is the real response to the WHI results, and is far superior to KEEPS from last week," said John Hopkins University medical professor Pamela Ouyang.
KEEPS is the Kronos Early Estrogen Prevention Study, whose authors announced last week that hormone therapy is safe for younger menopausal women and improved their quality of life. But KEEPS followed only 727 women for four years, and its authors have yet to release their data. The time period was too short for researchers look at heart disease or deaths, so authors discussed heart disease risk factors instead.
The 16-year Danish study includes figures, their statistical significance, and several charts.
"This is a very significant piece of research, and should reassure the millions of women who turn to hormone therapy for relief of their menopausal symptoms," said Dr. Roger Lobo, a former president of the American Society for Reproductive Medicine. He added that the most important difference between WHI and this study is age. "This study much more closely resembles the use of HT [hormone therapy] in clinical practice."